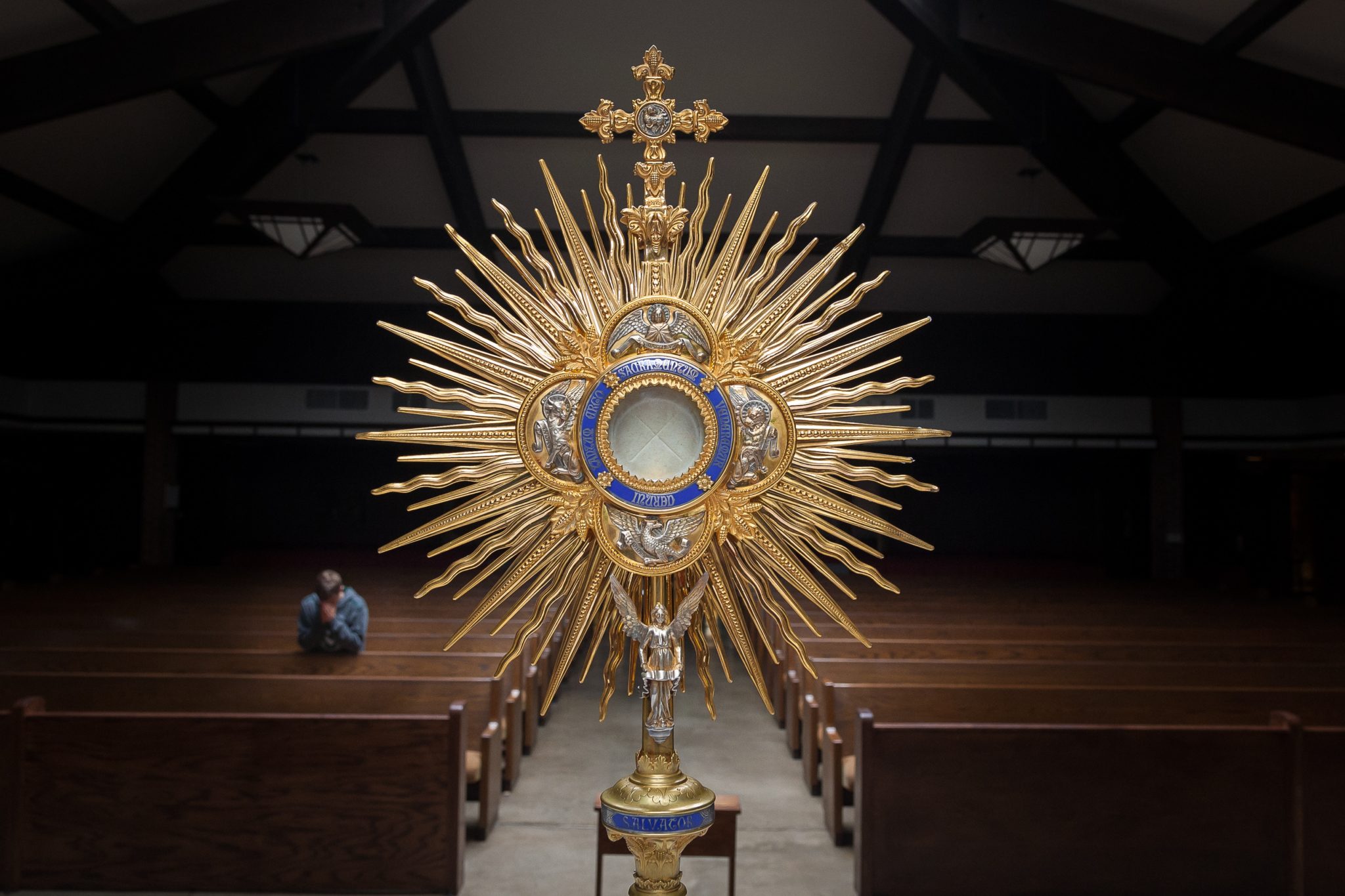 Third Thursday Adoration
Join us on the third Thursday of each month from 6:30 – 7:30 PM for adoration of the Blessed Sacrament.
We want to have a greater focus for these evenings of prayer: the first two months will be spent interceding for those we would like to invite, then we will invite others to join us for this time of prayer, and finally following Mission Week, we will pray in gratitude for the fruit of our efforts.
Intercession:
JAN 21, FEB 18
Invitation:
MAR 18, APR 15
Gratitude:
MAY 20, JUN 17
We encourage you to make this a focal point for gathering with others in community, for praying together, sharing the good the Lord has done and that which he desires to continue to do.
Stained Glass Window Saints Revealed
Every two weeks we will reveal another of our sixteen Saint Stained Glass Windows. This is an opportunity for us to learn more about the Saints that will soon be in our Church as well as to pray for their intercession.
During this time we will be focusing on the Gospel of John. We encourage you to make the Gospel of John a part of your personal prayer or a topic of discussion within the groups you're already a part of.